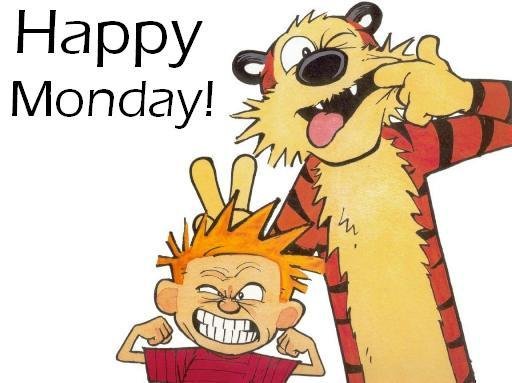 It's Monday again and it always seems like it rolls around too soon. Have a great day and a great week. Happy reading!
Google+ Tips & Tricks: 10 More Ways to Make the Most of Your Account
Everything you need to know about Google + and more.
http://mashable.com/2011/08/10/google-plus-tips/
5 Handy Apps for Small Business Finance Management
There are more tools than ever that can help small businesses succeed and compete with the bigger guys. I am always happy to find a list of tools I didn't know about before.
http://www.openforum.com/articles/5-handy-apps-for-small-business-finance-management
6 Creative iPad Uses for Small Retailers
There are some very creative uses of the iPad by these 6 businesses. I think it's a great idea and it seems to bring a lot of interaction between the customers and the businesses. Try to think of the ways that current technology can help you in your business.
http://mashable.com/2011/08/14/ipad-small-business-retai/
HOW TO: Protect Your Business's Identity On Twitter
This is worth reading for some thoughts on how to protect your business identity on Twitter, particularly for small and medium-sized businesses.
http://mashable.com/2011/08/14/twitter-business-identity/
5 News Personalization Tools Bring You Only the Stories You Want
This article can help you gather all the news that is important to you. We all need to stay on top of the news today and finding a way to gather only the information of interest to you is a great way to say lots of time.
http://mashable.com/2011/08/14/5-news-personalization-tools/
Chris Brogan on How to Make Your Customer a Hero
You could say this is going one step further than great customer service. It's a good way to think when you are in business—make your customer the focus.
http://www.entrepreneur.com/article/219815
How to Keep Your Marketing Rolling While You're on Vacation
We all seem to stay connected even when on vacation. The article talks about some good ways to get some well-needed vacation time and manage your marketing campaigns in a manner that gives some balance between work and personal time.
http://www.entrepreneur.com/article/219901
Please contact Anna Brice at Pinnacle Peak Marketing, Scottsdale AZ about Marketing for Small/Medium Business.
Email: [email protected]
Phone: 480-661-0292
Website: https://pinnaclepeakmarketing.com