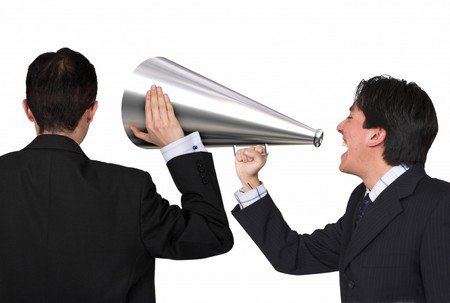 Is your staff conveying your company's message properly? Does your staff understand your company's message? Did you give your employees the proper tools in order to accomplish this feat?
When we think of marketing, we easily think of things like having a marketing plan, brand identity and brand development, a website, social media, marketing communications and many other activities. But these are pretty straightforward and if you are not a marketer and don't really know what exactly marketing is, these activities are easy to associate with marketing…whether you know how to go about doing them or not.
I believe and have always believed that the very first two steps in marketing your business are having a marketing plan and building your brand identity and brand development. After all, without these tasks completed, how do you design a logo, choose colors and even know what your company stands for? Take that a little bit further—how will your employees know what your company stands for and how can they possibly convey the company message successfully.
Simply stated, you want everyone in your organization on the same page and communicating a consistent message with customers and potential customers, and anyone else for that matter. This all goes back to my belief that planning is essential. In a nutshell, these are some good points to consider:
Of course, have a marketing plan.
Follow that with creating your brand identity and brand development.
In your marketing plan, design an internal training program which includes the elements of your brand identity and brand development in real-life, everyday practice.
Make the training a regular part of your processes and an important element of employment in your organization.
Lead by example by living your message.
In your training program you will need to include things like:
Customer service and how you want that process to transpire each and every time
How employees answer the phone
How employees dress if they are customer-facing or work with the vendors
Deliverables to customers and what the expectation is each and every time
Product quality and what the minimum expectation is for each and every product produced
All of this is part of marketing because this must be taken into account when you are planning your communications—whether it be a piece of literature, building your website, communicating with customers directly through social channels or taking a phone with a question or a complaint.
This is conveyance of your company's message—in many different formats.
Your brand is decided in the minds of customers and potential customers and is based on their emotional connection to your company. Plan for it. Be sure to send them the right message!
Please contact Anna Brice at Pinnacle Peak Marketing, Scottsdale AZ about Marketing for Small/Medium Business.
Email: [email protected]
Phone: 480-661-0292
Website: https://pinnaclepeakmarketing.com