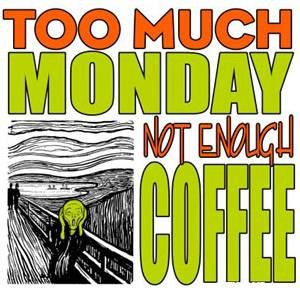 I love to read and I love to learn. There are some good articles that I found last week that are well worth reading. Take a look at the last article. I think this will be an interesting branding opportunity.
Happy Reading!
4 Facebook Marketing Tips for Entertainment Brands
There are so many available free tools for businesses right now. This article talks about the entertainment industry and Facebook and there's some good stuff.
http://mashable.com/2011/06/06/facebook-tips-entertainment-brands/
Five Signs You Need a Marketing Makeover
These are pretty basic but very accurate, I think. These things are so important for your brand and it's very easy to overlook them and not put in the effort. But you must.
http://www.entrepreneur.com/article/219407
Congress Members Produce 30% Fewer Tweets After Weinergate [INFOGRAPHIC]
Interesting stat that members of Congress are doing less tweeting since the scandal of their colleague. I am not sure what it means, or if it's even important but it is interesting.
http://mashable.com/2011/06/09/weinergate-aftermath/
5 Content Marketing Strategies for Small Business
This is an informative article on some strategies small businesses can employ to get the most out of their content. Do it because content marketing is so important these days.
http://mashable.com/2011/06/08/content-marketing-strategy-small-business/
Pros and Cons: Should You Embrace Lifestyle Branding?
This is a tough one—is lifestyling branding more risk than it's worth, I wonder? You, as a company, open up yourself to competition with products outside of your traditional category and may ease the competition with your current direct competitors. But you can increase your target audience as well.
http://adage.com/article/cmo-strategy/marketers-puma-embrace-lifestyle-branding/228028/
5 More SEO Strategies for SMBs to Avoid
SEO strategies need to be developed intelligently and carefully. Make sure they make sense for your business.
http://www.businessinsider.com/5-more-seo-strategies-for-smbs-to-avoid-2011-6
Top 10 Small Business SEO Tips for Link Building
Link building strategies need to be done wisely. Doing this incorrectly can hurt your business vs. help your business. Good advice in this article.
http://www.smallbusinesscomputing.com/emarketing/article.php/10731_3935321_1/Top-10-Small-Business-SEO-Tips-for-Link-Building.htm
SEO Reports in Google Analytics
An SEO feature is being introduced into Google Analytics. This can only help as Google Analytics is a great tool already.
http://www.webpronews.com/seo-reports-google-analytics-2011-06
Next-gen Marketing Combines Local, Social and Mobile
It's already time to start thinking about next-gen marketing. This article does give some good things to think about.
http://www.pcworld.com/businesscenter/article/229722/nextgen_marketing_combines_local_social_and_mobile.html
.Branding: It's the End of the .com World as We Know It
With new TLD (top level domains) extensions, branding becomes more important than ever.
http://www.brandchannel.com/home/post/2011/06/08/ICANN-Opens-Domain-Names.aspx
Please contact Anna Brice at Pinnacle Peak Marketing, Scottsdale AZ about Marketing for Small/Medium Business.
Email: [email protected]
Phone: 480-661-0292
Website: https://pinnaclepeakmarketing.com