I have been pondering how marketing has changed recently and over the years. Think about it—even 3-4 years ago, things were different. The way we thought about the various marketing activities that were necessary for the success of our business was very different than the ways we think about it now. The channels we now utilize. The formats we use. How customers want to receive their information has changed drastically.
As I have been thinking about how that has all changed, I also realized there are even some industries that have had to make large adjustments in how they get the word out about their businesses. Think about the industries that employ doctors, dentists, therapists, veterinarians and lawyers…to name a few. I think this is a hard one to grasp because the businesses of these professionals are not really called business…they are a practice.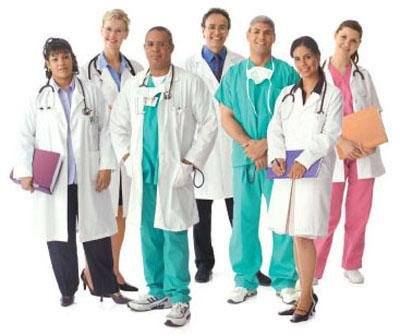 Doctors, whether for your health, teeth, eyes or for your pets really didn't have to know about marketing, press releases and communicating on a regular basis with their patients. They definitely didn't need to know about things social media, newsletters, email campaigns, video marketing, content marketing etc. The same goes for lawyers.
But times have changed, whether it be for doctors or lawyers or corporations. I remember doing a loyalty program back in my days at Sony and we were just starting to get online with this program. And when I arrived at Fujifilm, our loyalty programs had gone online for the first time. The immediate previous program was a catalog with manual forms that had to be filled out and mailed in. This was not that long ago…it was the early 2000s.
Today many doctors (of all types) and lawyers have websites. They have newsletters. They have an email database. My father, a physician who retired in 1996, did not have any of this and never needed to. But it would be necessary today if he were still practicing.
I have seen lawyers who tweet, animal surgeons who do regular email campaigns and now a doctor who is changing her practice completely, to a concierge/membership type format. They have Facebook fan pages and connections on LinkedIn. Who would ever have thought we'd see these types of things.
But do they have yellow page ads anymore? I wonder.
Even though things have changed a whole lot and there are industries that have had to throw themselves into the marketing mix, I do think it's essential that business owners and professionals either start or continue to include marketing in their overall business plan. In fact, there should be a stand-alone marketing plan.
So I get back to the point that I always seem to get back to—planning! It's so important. It's vital that each business—whether corporate, retail or a professional practice—implements marketing and executes it every day. It's vital that they understand they need it. It's vital they find the right mix of traditional marketing and new marketing techniques and work on them every single day they are open for business. It's also vital that these businesses recognize the change in how people behave and receive information. I have been looking at the website stats of my brother's new business, Shivers Ice Cream in Howell NJ and the number of visits to the site is very good, particularly for a business that has been open for only 3 days. But this is a combination of a great mix of traditional and new—they sponsored a little league team, advertised in their catalog, have a sign in their window (with their website URL) AND have a website.
This mix is very traditional and modern and has been important to the interest generated in their new business. Now…on to the next phase of the plan. He is learning about Yelp and Foursquare and Google Places.
Are you all doing the same?
Please contact Anna Brice at Pinnacle Peak Marketing, Scottsdale AZ about Marketing for Small/Medium Business.
Email: [email protected]
Phone: 480-661-0292
Website: https://pinnaclepeakmarketing.com