I meet with many small to medium size business men and women who call me because they realize they need to delegate certain daily responsibilities of their company. I am a firm believer that business owners need to be great at what they do because, what they do is the basis of the whole business. It's the great product or service they sell or provide—where their expertise lies. If they don't have a great product or service, then you don't need anything else because the business may not survive. Delegate the rest to an expert, either to an employee or outsource the task. This short video deals with this issue.
I agree with most of the five tasks they spoke about in the video. However, the number three task they spoke about was social media. I don't agree with that 100% but I do agree to a point. Let me explain.
Social media is a form of marketing—one marketing channel. It is not the only marketing activity you should be doing (although an important one)…it is just one of many things you should be doing on a daily basis. I don't think an outsourced resource has a large chance of success when only running a company's social media program. It needs to be tied closely to all marketing activities of the company rather than living in its own separate silo. I believe this outsourced function has a much greater chance for success when there is a full understanding of all the initiatives that are in progress or on the marketing roadmap and is an integral part of the planning and strategy stages.
Therefore….I would have preferred to see the list of five tasks in the video to look like this:
Accounting
IT
Marketing
Human Resources
Meetings
Enjoy the video: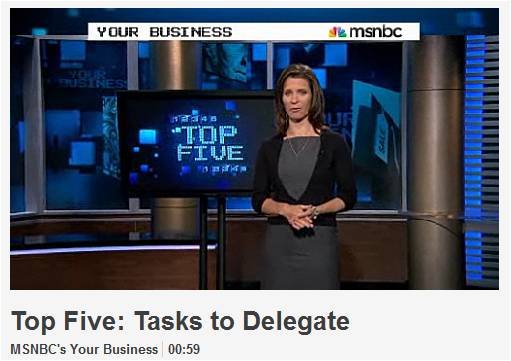 Please contact Anna Brice at Pinnacle Peak Marketing, Scottsdale AZ for any questions or comments you may have on Marketing for Small/Medium Business.
Please contact Anna Brice at Pinnacle Peak Marketing, Scottsdale AZ about Marketing for Small/Medium Business.
Email: [email protected]
Phone: 480-661-0292
Website: https://pinnaclepeakmarketing.com