Today, content (and by extension, content creation) is such an important facet of marketing. With the ever-increasing necessity, use and importance of the internet, information is power and content is information.
More than ever, your potential customers are searching for information and researching products/services/companies/industries before they trust you with their business. Long gone are the days where the purchasing public doesn't have a wealth of information within reach to help them make their decisions on how to spend their hard-earned money.
Do you remember the long running advertising slogan and tagline of Syms, the clothing company? I remember this tagline from my childhood and I see that it is still being used today. All of their radio and TV commercials included this tagline at the very end and it was this thought, that they left you thinking about.
—An Educated Consumer Is Our Best Customer—
These words have never been truer than they are today. I have to give Syms a hand. They were well ahead of the internet and this tagline of theirs is still true today.
Even though content creation is a tremendous amount of work, it is well worth the effort. Content should be part of every job description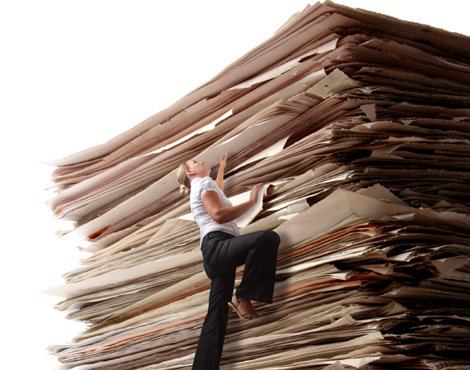 for a marketer and every marketing plan. Your fantastic content is what can (and will) differentiate you from the rest in a crowded marketplace.
It's important to keep your content fresh and updated on a regular basis. You want people to keep coming back to your site or blog. You also want to become a valuable and reliable resource to your customers and potential customers. If you provide regularly updated content, your audience will begin to rely on the frequency and regularity of the information you have provided in the past.
Content can help your marketing efforts through:
Customer retention and loyalty
Gaining new customers
Establishing you and your company as an expert or industry leader
Reinforcement of your brand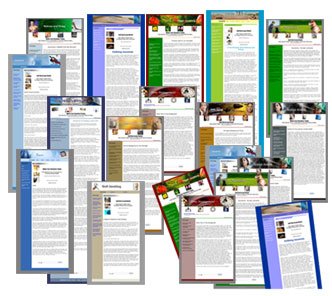 There is good news for you and all your efforts for content creation. With today's technology and the different avenues for marketing and "getting the word out there", you will be able to repurpose your content many times over. In the "old days", you created content for specific purposes. For example, a brochure was solely for the purpose of handing someone a piece of informational literature about your product and company. Today, you can have a printed brochure to physically hand to your customer/potential customer and have a PDF version on your website available to all who view your website. Every marketer, when planning your strategy, should be thinking of all the ways that their content can be used. Not only does this allow you to create a more complete marketing plan, it may even be a budget saver.
There are many ways to repurpose your content. Here are just a few:
Take your PowerPoint presentations and convert them into articles, blog posts, literature pieces or include them in information packs and visa versa.
Use Q&A interviews in articles as well as blog posts, literature and video.
Press Releases can and should be included on your website and in any appropriate literature and information packs.
Videos can be included on your website, in a blog and posted to various social media sites.
Take photos and videos of your events and include them on your website, blog and in your social media and email campaigns.
Newsletters can be included on your website, blogs, in information packs, at events and in social media and email campaigns.
Marketers today can think of themselves as publishers. The more valuable content that can be created, the better chance there is for a successful marketing plan.