I never really thought this should be a revelation to companies in business. It seems like such a no-brainer to me. But apparently this is a concept that many companies are not familiar with.
Customer Service is very important.
Specifically, good customer service is very important.
Better yet, great customer service is very important.
That's it. I can, in theory, end my blog post right here.
The reason I find it surprising is that I have had a string of extremely poor customer service recently. And with poor customer service comes much frustration. I found myself thinking about the companies who are providing this poor customer service and I truly have had such a frustrating experience with them, I will now do everything I possibly can to avoid the pain of dealing with them.
So…what does that mean?
It means, if they have a competitor, I will purchase their competitor's product instead of their product. It really is that simple. I truly cannot afford to waste the number of hours I have wasted trying to get help from these companies. If I feel this way, I am quite sure that others feel this way too. When the purchasing public makes their purchase decisions, many factors go into the decision and customer service is one of those factors.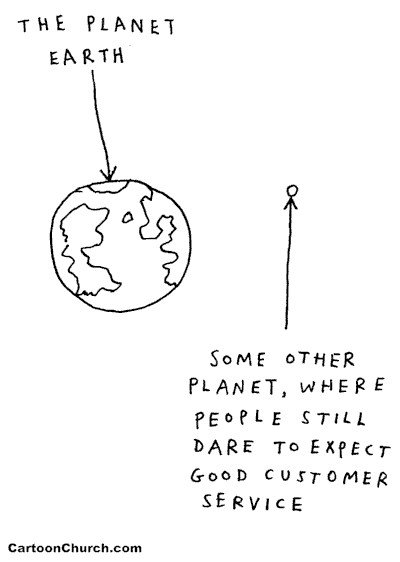 This is why Great Customer Service should be one element of any organization's overall marketing strategy and plan. Like other elements of an overall marketing plan, customer service should be included. The level of customer service you provide to your current customers can affect the "free" word-of-mouth advertising your company receives from your current customers.
When you sit down and plan your marketing strategy, I imagine you are looking at the following things:
Your brand—what activities can you do to enhance and improve your brand and what people (customers and those who are not yet customers) think and are saying about your brand?
Your sales—what activities can you do to increase your current sales?
Your communications—what are the best forms of communications, internal and external, that will aid your sales team and your company in getting your message and brand out to potential and current customers? Is it a brochure, your website, a blog, an email campaign or some form of social media?
Your customers—what activities can attract new customers, retain current customers and bring back previous customers who no longer do business with you?
When I look at these 4 points above, I think about how much effort Marketing Managers put into the initiatives necessary to:
Build a

reputable

brand
Increase sales
Provide and make available valuable content and information to customers, employees and the general purchasing public
Acquire customers (and, by extension, retain and win back customers)
To be successful in any of these initiatives, the effort that must go into the marketing activities to accomplish the goals of the company is tremendous.
The way in which you treat your customers should be at the top of your priority list. It can make you stand-out from the rest in a crowded marketplace.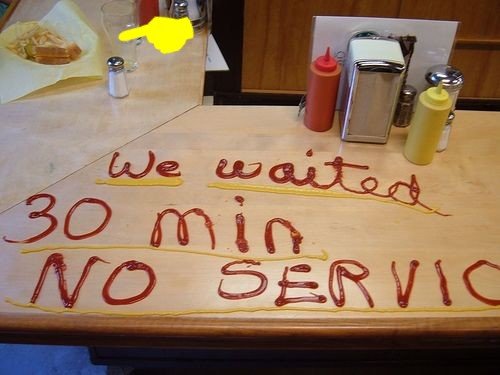 Continuous poor customer service will make all your other marketing efforts useless and for naught. Poor customer service can and will destroy a good and reputable brand.
What good is a beautiful website or a dazzling brochure if your customer has a frustration customer service experience and cannot get help for a problem he is having with your product or service?
What's the point of a great loyalty program if the customer can't use your product or service because of poor customer service? The rewards that a customer may receive in a loyalty program will be trumped by the bad feelings they will have about poor treatment they receive from your company.
Start with understanding your brand and what it stands for. Be sure great customer service is a very important element of what your brand stands for. You will stand out from your competitors and you will gain a loyal customer base as a result.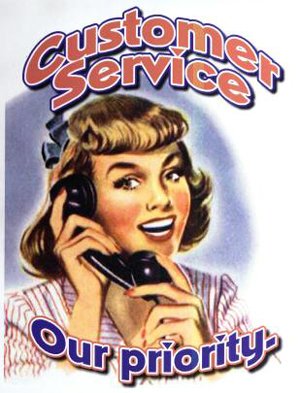 Remember, the best communication you can provide is not a brochure or a website. It is a memorable customer service experience. Make it a good one.
And don't forget about it when you plan your marketing strategy. Make it an important initiative.