This seems to be the million dollar question about marketing during a recession.
I will agree that this is, somewhat, a natural and understandable question that many companies are asking themselves during these scary economic times. But I feel very strongly that marketing is NOT the place where cuts should be made at this time. I know, I know…you may be thinking…of course a marketer is always going to feel that marketing should not be cut. But my feelings come from sound reasoning and not from trying to "save my job".
During these tough economic times, there are some things to remember:
Be smart and proactive.
Be aware of what your competitors are doing.
Use your brand.
All this amounts to marketing, marketing and marketing. Please remember—MARKETING IS AN EVERYDAY ACTIVITY.
Be smart and proactive: Companies tend to cut their marketing budgets when they are being reactionary, rather than be proactive. Do not automatically assume you should cut your budget when the economic times are tough. Keep in mind you want to keep your brand front-and-center, during good times and especially in bad times. That's why I say, you need to be smart when thinking about cuts. Cutting for the sake of cutting is reactionary.
Be aware of what your competitors are doing: A recession could be an opportunity and that should always be top of mind. We always think of the downside of a bad economy and it's only natural to think that way. Think about what your competitors are doing. I would venture a guess that they are cutting their marketing budgets and activities. This would be a perfect time to get your brand in the faces of your customers and your competitors' customers. This is when you can take advantage of the lack of marketing activity from the other side and gain some market share…and keep it.
Use your brand: What I mean by this— now is the time your marketing activities will get your brand in front of current and potential customers and now is the time to continue to build your brand. Remember that consumers have short attention spans, especially in today's day and age with all the distractions available to take their attention elsewhere. When your brand is out there and others are not, your brand will be top of mind.
I saw the perfect quote that says it all— Customers are fickle and when you disappear, they disappear.
Here are some interesting stats on the topic of marketing, or not, in past recessions.
1970 Recession Year – American Business Press (ABP) and Meldrum & Fewsmith study showed that "sales and profits can be maintained and increased in recession years and in the years immediately following by those who are willing to maintain an aggressive marketing posture, while others adopt the philosophy of cutting back on promotional efforts when sales appear to be harder to get."
1974-1975 Recession Years – ABP/Meldrum & Fewsmith 1979 study covering 1974/1975 and it's post recession years found that "Companies which did not cut marketing expenditures experience higher sales and net income during those two years and the two years following than those companies which cut in either or both recession years."
1981-1982 Recession Years – McGraw-Hill Research's Laboratory of Advertising Performance studied recessions in the United States. Following the 1981-1982 recessions, it analyzed the performance of 600 industrial companies during the economic downturn. It found that "business-to-business firms that maintained or increased their marketing expenditures during the 1981-1982 recession averaged significantly higher sales growth both during the recession and for the following three years than those which eliminated or decreased marketing."

Sales statistics of companies that maintained or increased advertising during the 1974 recession showed a 132% growth.
Marketing-driven sales growth occurred during each recession and for three to five years after the recession.

1990-1991 Recession Years – Management Review asked AMA member firms about spending during the 1990-1991 recession. "Fortune follows the brave", it announced, noting that the data showed that most firms that raised their marketing budgets enjoyed gains in market share.
Here are some good examples of gains seen through aggressive marketing during some of the recessionary periods over the past 20 years:

Kraft salad dressings and Jiff peanut butter increased their marketing budgets during the last recession and increased sales by 70% and 57%, respectively.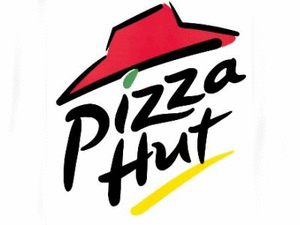 Pizza Hut increased its marketing budget and increased sales by 61%.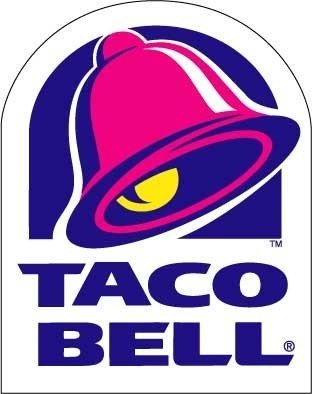 Taco Bell increased sales by 40% by increasing their advertising expenditures.
A 1980 article, Advertising as an Anti-Recession Tool, from the Harvard Business Review said this:
"The rationale that a company can afford a cutback in advertising because everybody else is cutting back is fallacious. Rather than wait for business to return to normal, top executives should cash in on the opportunity that the rival companies are creating for them. The company courageous enough to stay in the fight when everyone else is playing safe can bring about a dramatic change in market position."
However, there are statistics that show marketers feel their marketing budgets will be cut:
This presents an opportunity for some companies while those who are cutting, will face challenges to compete. This is the perfect time to continue or increase your marketing activities, while your competitors cease or decrease their efforts.
Marketers are changing their methods, cutting back in several areas and investing more in electronic media.
Another quote I think really hits the nail on the head is from an article, Making a Recession Work for You, by America Business Media.
"When times are good, you should advertise. When times are bad, you must advertise."
My closing thought: If economic times are bad, you should actually be increasing your efforts rather than decreasing them. And when I say efforts, I am referring to your marketing efforts. 
Marketing is an everyday activity. It is not an activity solely reserved for sunny days.