I am sure mostly everyone has seen this video by now. I, myself, have seen it a couple of times. It's fascinating to me because these numbers are so mind-boggling. And even more fascinating is that there are business people who don't think social media is a viable marketing tool.
Social Media Revolution
http://www.youtube.com/watch?v=sIFYPQjYhv8&feature=PlayList&p=9BE0CB815E91D43D&playnext=1&playnext_from=PL&index=3
As a marketer, I am a firm believer of blending new and traditional marketing techniques in an overall marketing plan. What has "always worked before" may not be the best way or the only way to market your products and services in today's world. Those businesses that are willing to try or consider new methods are, in my opinion, smart and very strategic.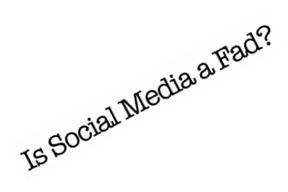 This is why I think the social media revolution is partially responsible the evolution of marketing. Social media didn't exist even a few years ago, at least to the extent it exists now. The Marketing Evolution is, in my opinion, learning and understanding how to blend all the various marketing tools available to businesses. And key to all of this is content, content and more content. When you create content today, you can repurpose it over and over again, using it in both new and traditional techniques.
I find I am able to get valuable information, about business and marketing, from others via social media. I am also finding that much of the news I get each day is also through social media. But I still gather information from newspapers, TV, trade publications and magazines. Again, I stress, this is a blending of new and old but this is also an acceptance of the new.
If you watched The Office this past week (Pam and Jim's wedding episode), you noticed that they spoofed a video that was seen on You Tube. This is the perfect example of the writers of The Office understanding that millions of people viewed the You Tube video of a certain wedding (where the wedding party and the bride and groom danced down the aisle of the church). The writers knew that the audience would "get" the joke because they understood the power of the You Tube viewer ship.
http://www.youtube.com/watch?v=9LAuhUp8Uh8
I am not a social media guru, nor am I, particularly, a social media fan. I do think it is fun and I do recognize it's a great way to connect to people you know and people you do not know. From a business standpoint, I like connecting with people I do not personally know. It's also a way that friends can spread the word to their friends or followers can spread the word to other followers. It's like that commercial from years ago—you tell two friends and they tell two friends and so on and so and so on. It's the same principle, really, with social media.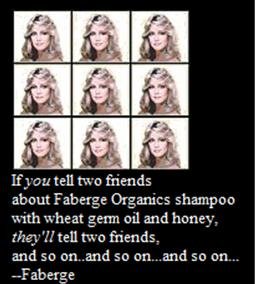 Faberge Shampoo TV Commercial
http://www.youtube.com/watch?v=TgDxWNV4wWY
If you like the Social Media Revolution video, this other video is one you would surely enjoy.
Did You Know